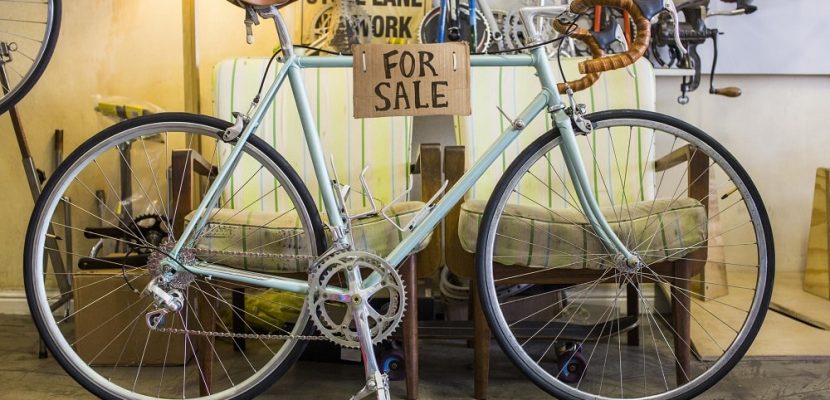 Personal Finance
5 Ways To Turn Your Clutter Into Cash
Mark Edwards ·
0 Comments ·
March 13, 2018
Thinking of having a clear-out in your home? Rather than chucking stuff in the skip, why not consider making some money out of your clutter? Here are just five ways to turn your clutter into cash.
Sell It to a Second-Hand Store
There are plenty of physical stores for selling used items. Jumble stores are usually willing to buy just about anything providing its not in terrible condition, however you might get a better deal by going elsewhere for certain items. For example, when it comes to clothing, consignment stores may be the best place for luxury items, whilst thrift stores are great for old clothing. There may also be antiques in your home that you can take to an antique store. You can even visit a pawnbroker with items that you're not sure about letting go of.
Sell It Online
An alternative option is to use second-hand sites to sell your clutter. This might allow you to connect with buyers all around the world – however selling to someone in another country could result in packaging and postage charges, which you might need to use a UPS calculator for. You can also use the web to sell items locally, asking the buyer to collect the items to save you the cost of postage. Sites like Gumtree and Facebook buy and sell pages allow you to sell locally this way.
Sell It at an Auction
Another option is to put your item up for auction. This could be a physical auction or an online auction. Auctions are a little riskier than other strategies – if no-one wants to buy your item, you could end up making a loss as you will have to pay the auctioneer a fee. Similarly, you may make less on the item that you hoped for. That said, it's also possible your item might sell for much more than you hoped for – often auctions can be ideal for precious and rare items in which many bidders will be willing to compete for the item.
Host a Yard Sale
One of the cheapest and most effort-free ways of selling your clutter could be to host a yard sale. This involves selling items from a stall outside your home. Some neighbourhoods are now bringing in laws to prohibit yard sales, which could mean that this strategy isn't a possibility. Car boot sales and flea markets could be another option worth pursuing, although you may have to pay a fee to own a stall at one of these events.
Recycle for Cash
It's possible that you may even be able to make money out of your broken items. There are companies that will pay you for broken electronic items – this is because they can be stripped for parts used in repairs. Similarly, you may be able to scrap certain furniture such as desks and tables for money – the wood in these items could be used as reclaimed timber to build other products.