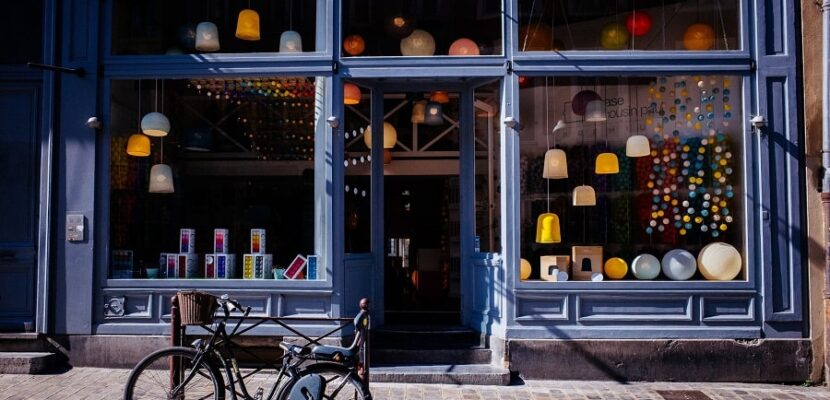 Business, Marketing
5 Ways to Improve Your Retail Store's Exterior Aesthetics
Mark Edwards ·
0 Comments ·
June 14, 2022
Running a retail store is no mean feat. It's a thankless task that requires a lot of time, energy, organization, and money, but the effort put into it will eventually result in brand growth and increasing profit.
While it's true that many retail stores enjoy brand popularity and expand to other retail locations, others struggle to break even – and that's without the pressures of COVID-19 impacting the hospitality industry.
You're likely reading this article today because you want to improve your retail store's perception by your customers, and one area you're keen to tackle is your store's exterior aesthetics.
Check out these five tried-and-tested methods for making your retail store more visually appealing from the outside to increase foot traffic from passing trade:
1. Give the Exterior a Paint Job
The first thing you should consider doing is determining whether you need to add a fresh coat or two of paint to your retail store's exterior. As you probably know, exterior paint is extremely tough and durable – but it doesn't last forever.
If your paint is looking a little lackluster, and perhaps it's cracking or peeling off in places, now is the time to get all the old paint stripped off, carry out any repairs to surface imperfections, and apply a couple of fresh coats of paint to it.
2. Add Some Shelter From the Elements
If you have a cafe or eatery, do your customers sometimes sit outside to enjoy their freshly made coffees and snacks?
As you can imagine, the weather can sometimes become unpredictable, and even a bit of rain on an otherwise sunny day can dampen the experience for your customers.
Consider looking at commercial metal canopies that can offer your customers some shelter from the elements. Canopies are also great for bright, sunny days to offer some shade on a day with high temperatures.
3. Make Your Window Displays Highly Visible
When anyone walks past your retail store, what can they see through your windows? If the answer is "hardly anything at all," you will need to make some improvements to your store's window displays.
Sure, it makes sense to advertise or promote things in your windows. But, it's also a good idea to let people see inside of your retail store as that action alone can determine whether they decide to go inside or not.
4. Add a Touch of Greenery
There's no denying that plants help to brighten up any area. They are known mood-lifters, they help to filter out toxins in the air, and it's possible to get low-maintenance plants that offer a high positive impact – wherever they are.
Think about having some plants in hanging baskets by your exterior windows and doors to help improve your exterior aesthetics!
5. Keep the Exterior Clean
One final tip involves the simple act of keeping your storefront clean. Ensure you clean the windows each day, especially after a day or evening of heavy rain, and think about using a pressure washer to clean the sidewalk outside every other week.