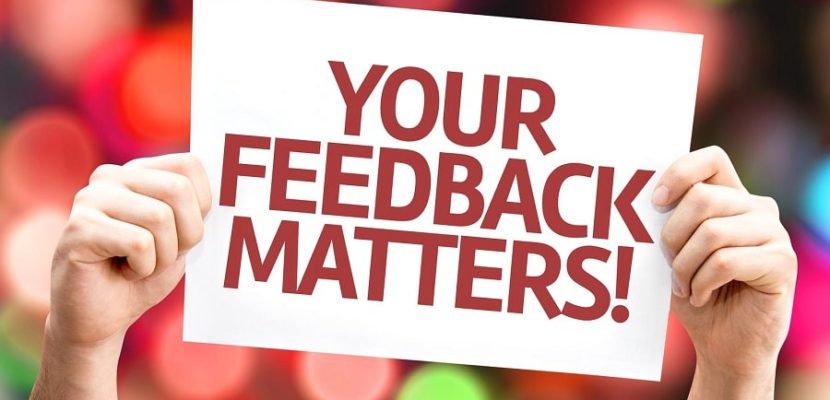 Business, Management
3 Simple Ways to Get Customer Feedback to Boost Your Business
Mark Edwards ·
0 Comments ·
December 7, 2018
Statistics show that over 50% of customers are ready to drop a transaction over a poor service (Help Scout). And according to a NewVoiceMedia 2018 report negative customer experiences cost businesses about $75 billion a year in losses. Therefore, establishing several routes for effective customer feedback is a must for any business that wants to have a chance to succeed. Luckily, today you are spoilt for options and can bank on consumers spending a lot of time online. Making feedback easy for when they are connected is the key to actually getting valuable data.
Top 3 Simple Strategies for Getting Customer Feedback
#1: Use Customer Satisfaction Surveys
Online surveys are an excellent method of getting customer feedback as long as you make them short, simple, and to the point. You should get some inspiration for these from leading brands that are renowned for high-quality service. For a small business, this is a chance to get an example created by elite professionals.
AS KFC is one of the leading brands in delivering quality service, take a look at it. It also helps that you can experience the survey personally as long as you eat a serving of KFC food. It's quite easy to see the benefits of this feedback tool when you complete Mykfcexperience survey. KFC clearly shows how to set up a feedback loop that makes the customers see that their opinions are valued. Moreover, this brand sets an example of questions that will help you truly improve your service. Don't forget that a survey is efficient only if you ask the right questions.
#2: Ask for Feedback Through Email
Email offers the easiest way to get customer feedback, but you'll need to put a lot of work into it if you want those messages to actually get a response. To achieve this, you'll have to design short messages with built-in feedback forms. Ask clear and simple questions so the customer only needs a few moments to complete and send back the form. The theme of the letter must be catching and personal.
However, you need to remember that completing and emailing feedback forms is only one part of the relevant process. The other part is on you. It's essential to process these emails as quickly as possible and send feedback of your own. If there is an issue that needs fixing, you have to do it fast to minimize the damage. If the feedback is positive, you should have an automated system in place to send a message of your appreciation that the customer took the time to share their opinion.
#3: Conduct Personal Customer Interviews
The most challenging way to get customer feedback is to contact your customers personally and ask for an interview. At that time, you should try to get a detailed review of the service or product.
This approach might not work for some businesses. However, it will be extremely helpful for developers and manufacturers as they will be able to get honest opinions on bugs and defects in their products. You might even pre-arrange an interview in exchange for an early product sample.