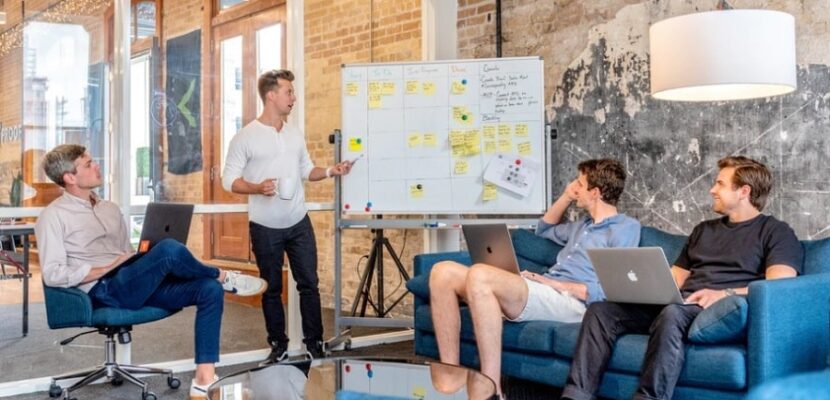 Business
Tips for Growing a Business Quickly in Six Easy Ways
Mark Edwards ·
0 Comments ·
November 24, 2022
Business growth doesn't come easily. It's something that can actually take a long time to achieve, despite some companies getting lucky and making it big in less time.
However, without luck on your side, a business will often take around a year or two to successfully establish itself. While it might not be immune to the dangers of failure, progressing beyond that first year is definitely moving it out of the danger zone.
What matters is playing the game of both growth and defence, securing your position while also using expansion as a means to consolidate your standing in the market. This logic is key in both securing commercial assets and protecting business finances.
With that being said, here are some helpful tips for growing a business quickly in six easy ways.
Be Strategic With New Hires
Every hire that's made is one that influences the success of the business. Employees are at the heart of the business and they help deliver on projects or campaigns that are going to achieve more success for the company.
That's why it's important to be strategic with new hires. Not every business needs to have a full workforce before they're six months into their existence. There are going to be some companies that could thrive and survive with just a core team of half a dozen or fewer.
Think of hires in the context of the business and what it needs right now and what it could need in the near future. 
Reduce the Risks to the Business
The risks posed to a business can vary from one to another. It all depends on the type of business at the end of the day.
However, when it comes to risks, it's important to try and reduce them where possible. Don't make business decisions that are going to compromise the company's stability on the market and when it comes to risk-taking be wary of which ones seem the best for the company's interest.
There will be opportunities coming and going but not all of them are going to be effective for the business to be a part of.
Invest in the Business Through Employee Training
When it comes to business development, a lot of it heavily relies on employees and their experience. With that being said, look at how the current workforce can be trained up and developed to be made more knowledgeable and skilled. The higher skillset and experience the company employees have, the more successful the business has.
It also helps the employee in question feel valued and appreciated within the business itself.
Always Think Ahead to the Future
The future is coming, that's a given. As a business, it's always necessary to think about the future and what that could entail for the company.
Marketing is a good part of growing a business and that comes in all shapes and sizes. From personalized tote bags to USB drives, company freebies – click here for inspiration – can be helpful for marketing a business on the go.
Digital marketing is another future advancement of marketing that has become trendy now. Think of the future and how the business may grow with those changes.
Focus On Growing Social Media Following
Social media is a part and parcel of life now. While it may have its toxicity and negativity, the positives far outweigh the negative ones.
As a business, it definitely pays to be proactive on social media, perhaps not all of the platforms, but the majority of them. Social media itself is changing with new platforms popping up and old ones ceasing to exist. 
Look at how the company can utilize the benefits of social media to its own advantage. Create inspiring and engaging content regularly and build these platforms with an abundance of followers to boot.
Be Adaptable to Changes in the Industry
Adaptability is good in this day and age, especially for a business living in this digital era. It's something that many businesses are needing to get on board with because as we've seen, so much can happen and develop within such a short space of time.
Without adaptability and flexibility to the changes that happen in the industry, it's likely going to result in a business being cast aside and fading out of existence. That's why it's good for even the older businesses to get with the program and be adaptable.
As a business, growth comes with time and effort. However, by following these helpful tips, that business growth might come a lot sooner. This results in a company being able to profit more and enjoy the success that comes with it. Focus a company's efforts on the tips given above.