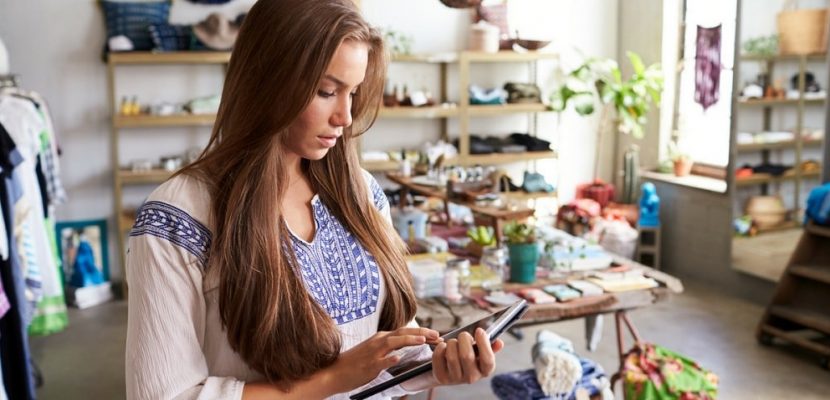 Business
Big Improvements That Will Make Your Small Business a Little Mightier
Mark Edwards ·
0 Comments ·
November 17, 2021
Making improvements to your business over time is key to its survival. You'll need to make changes that keep up with the times, help you grow while also helping you keep up with the competition.
From the layout of your workplace to the way you manage time and productivity, there are a lot of ways you can make changes that will benefit your business. Your business may be small, but there are big improvements you can bring in to make it a little mightier.
Take a look at some of the ways you can change your business for the better and get ready to help your business grow.
Take Your Online Presence to the Next Level
Having a solid online presence is one of the most valuable things you can do for your business. The benefits of good website design, especially for small businesses, can't be ignored.
If your website sticks to the basics, or its design is looking a little tired, then putting some effort into improving it could bring a lot of ROI to your business. It's easier than ever to create a website that makes an impact, and the right website could be all you need to generate interest and boost sales.
Monitor your website's current performance and run checks to see if it can be improved. There are continuous improvements to make to security, readability and functionality to make sure your website is the best reflection of your business.
Experience the Best of Social Media
Social media benefits all kinds of businesses. You might think that social media success is only for big companies, but the truth is that anyone can win at social media with the right strategy and approach.
Putting more effort into your social media can help improve your business' reputation, while also exposing you to a wider range of customers or clients. If you're willing to put a little money behind things, you can also make the most of social media advertising and the detailed targeting that's possible to help you promote your business to the right people.
Many small businesses seek social media advice from external sources, which can help you develop a strategy that meets your company's objectives.
Make Your Business More Accessible
Modern businesses need to be open and accessible to all. Those that continue to exclude risk being overshadowed by newer businesses that have set out with inclusivity and accessibility in mind.
Business accessibility comes in many forms. It can involve the methods that people access your services, the ways you present your information and much more. Practical arrangements can include making sure physical access is possible to all at your premises. You may need to make improvements such as widening walkways or improving parking lots – you can learn more about concrete services that can make this possible. Have assessments carried out to make sure your business is compliant with the most recent guidance and regulations – it will make a big difference to your customers.
Bring in Flexible Working
Businesses have changed a lot over the last couple of years due to the global pandemic. While flexible working may have been an inconceivable concept for many, now it's easier than ever to bring in flexible working.
Flexible working allows your employees to choose work patterns and locations that benefit them the most. This can allow them to manage better work/life balances and means they can juggle other commitments. In turn, this can help boost productivity, reduce absenteeism and much more.
Successful flexible working involves trusting your employees to follow your policies and not take advantage. You should consult with individual employees to determine their desired working patterns to help you provide options that everyone can get on board with.
Make the Most of Technology
Technology can make big improvements to your business. It can simplify processes and save time, something that can allow your business to develop and expand. It also allows your business to operate from anywhere, which is ideal for dealing with remote teams and enable collaborative working.
Learning about business automation and how it can benefit small businesses can show you just how valuable technology can be. Doing away with small tasks can make things much easier to manage, and you could be surprised at its effectiveness.
Undertaking a digital transformation could be just what your business needs to become more organized. Tech solutions can help your small business stay relevant, helping it keep up with the big leagues. Technology is constantly evolving, so you'll need to make sure you stay up to date on the latest developments and regularly review your practices to see how they can be improved.
Make Your Office More Modern
There are a lot of great reasons to modernize your office space. It can make your business a more enjoyable place to work, especially if you have cool facilities that employees appreciate. Take a look at some cool office spaces to give you some inspiration. You may not have a big budget to create a Google-esque space, but you can still make your office a place where your employees want to be.
Modern offices not only focus on making work more enjoyable, but they also focus on improving health and wellbeing. From on-site fitness facilities to healthy snack provision – there are different ways you can focus on improving employee health and creating a happier work environment.
Give More Credit to Your Employees
Employee recognition is important to show your teams that they're valued. It helps keep employees motivated, and to recognize that your business's work wouldn't happen without them.
Many employees feel undervalued in their roles, which can lead to high turnover, as well as absences. There are small but powerful ways to recognize your employees, which can lead to a more positive work culture and help develop the 'one team' ethos that can lead to business success.
Look For Ways to Make Effective Partnerships
Developing partnerships with other businesses and organizations can help expand your network and make your business a part of a wider community. Partnerships can be great for finding new clients and customers, especially if you're a new business looking to make an impression.
In difficult times, having strong business partnerships can make a big difference. They can provide support and valuable knowledge sharing that can help you navigate difficult periods.
Your partnerships don't just have to be with other businesses. Partnering with groups in your community can help you give back, allowing you to become a business that's about more than making money. Becoming a more socially-responsible business will resonate with customers and clients, and puts you at the forefront of change. From helping the environment to supporting those in need, your business will feel a lot bigger to those you help out.
Share Your Expertise With Others
Small businesses have a lot to offer others. There is a lot of information and advice you can give others about how you run your business and how you've helped it succeed. From participating in seminars to running your own training courses, you could find plenty of useful ways to share your expertise with others.
Making improvements to your small business opens it up to bigger and better things. There are changes you can make that will benefit productivity, while others can help you create a more responsible business that people look up to and respect. Regular improvement programs can help get the best out of your small business, ready to make a significant impact.