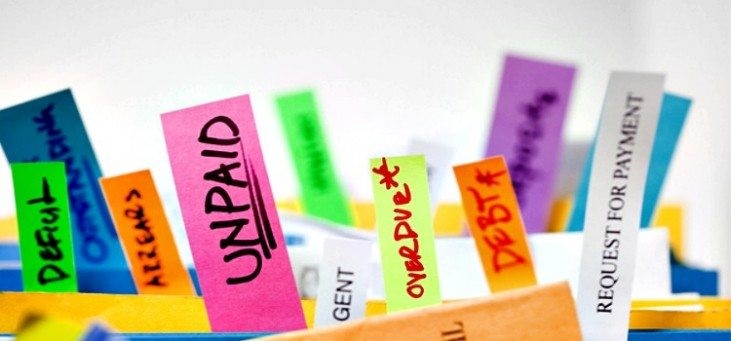 Business, Management
4 Tips for Collecting From Late Paying Clients
Mark Edwards ·
5 Comments ·
February 8, 2019
Every business wants to grow – whether yours is a fledgling company or a firmly established outfit, you are always looking for ways to expand and make free cash flow. But there are certain impediments to growth that most businesses run up against eventually. These might include hiring issues, manufacturing problems, copyright troubles… the list of potential setbacks goes on.
But perhaps the single biggest barrier to growth comes in the form of cash flow issues. In order to maintain a consistent cash flow, your payments (the monies owed to you) need to be just as consistent. But the world never works quite that simply, nor that reliably, and you may come up against late paying clients.
If you are faced with late paying clients, you need to implement effective strategies to clear the hurdle. You need to be persistent without damaging the positive relationship you have worked so hard on, and you need to create internal policies and processes to avoid payment issues from happening in the future. Here are four tips to help you deal with late paying clients.
Be Upfront About Payment Terms and Costs
Before a problem even arises, ensure that you are as transparent, blunt and plainspoken as possible with your payment terms and costs. The more you stress terms and conditions in advance, the easier it will be to collect what is owed to you. Also, open fast and effectives lines of communication; rather than relying on a slow ping-pong of emails, set up a real-time Dropbox for information and billing.
Send a Friendly Reminder
Sometimes – though not all the time – all that is required to get payment from a late-paying client is a gentle reminder. Understand, all businesses have their frenetic periods, and there is a chance that the client simply forgot your payment, or the payment was sidelined in order to tackle some more pressing issue.
Consult a Commercial Collection Agency
If the issue persists, or you prefer to outsource the process initially to a professional, enlist the help of a commercial collection agency. But take care to find the right one. Not all collection agencies are created equal, and some can use sharp tactics to recoup your payment that might tarnish your relationship with the client. Instead, consult a commercial agency like Summit A*R who have decades of experience in diplomatically collecting on business' behalf.
Streamline Your Billing Process Going Forward
If you aren't already using order management software, consider it. Here is a handy list of different software products for businesses, complete with reviews and descriptions. Look for one that optimizes for efficiency, accuracy and expediency. The more you can do to hone and professionalize your billing process, the better. You might also consider a Customer Relationship Management (CRM) system, which has a broader set of applications, but is nevertheless effective.
Don't let your business falter from late payments. Be upfront and transparent, streamline the billing process, send gentle reminders and hire a professional, diplomatic commercial collection agency to help.