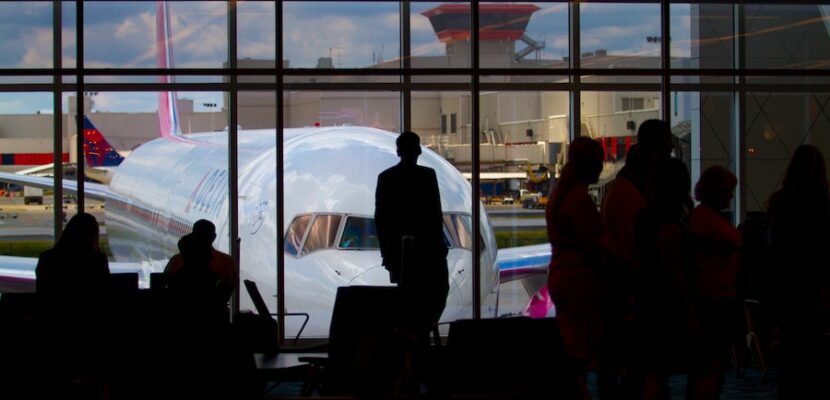 Lifestyle
18 Must-Do Financial and Logistical Checkpoints When You're Immigrating
Mark Edwards ·
0 Comments ·
May 11, 2023
Are you about to embark on a life-changing journey? Immigrating to a new country can be an exciting and intimidating experience, but it doesn't have to be overwhelming. With proper planning and organization, you can ensure that your financial and logistical needs are taken care of before taking the plunge into a new culture. This blog will provide 18 must-do checkpoints that will make sure your immigration experience is as smooth and stress-free as possible.
Conduct Research Into Visa Requirements
Different countries have differing visa requirements, so make sure you conduct extensive research before applying for one. Be ready to show evidence of financial stability as well as any other pertinent documents. Also remember to apply for the appropriate type of visa (student, work or family visas), to ensure a legitimate stay. Check any additional travel documents needed so you can enter and stay legally within that country.
Collect Financial Documents Now
Make sure that all necessary financial documents for the immigration process are ready before starting the immigration process, such as bank statements, tax returns, pay stubs and any other relevant financial documentation. In order to secure a visa you'll need proof of financial stability; also convert all money to local currency before arriving and bring all required bank account opening documents with you.
Establish a Bank Account
Opening up a bank account in your new country can make the transition process smoother and payment management simpler, while also receiving your paycheck and other payments on time. Make sure to inquire about any foreign transaction fees or banking costs related to moving, and secure it by creating a strong password.
Get a Local Phone Number
As part of your relocation abroad, it's essential that you obtain a local phone number as many services require a local number or address before they can be used. When looking into international plans offered by local carriers for keeping in contact with family and friends at home. Also make sure you consider any international roaming fees related to using your existing phone abroad and save any important numbers and contacts beforehand.
Research Healthcare Options
It's important to research the healthcare options in your new country before you move. Make sure to inquire about the local healthcare system and look into any private insurance plans available. Also, make sure to find out if your current health insurance plan can be used abroad or if you will need a new one. And don't forget to bring copies of any prescriptions or medical records you have with you when moving overseas. 
Obtain Travel Insurance
Traveling abroad comes with its own share of risks and it's important that you protect yourself as best as possible. Consider obtaining travel insurance before your trip to ensure that any unexpected costs are covered while away from home. Make sure to look into what is covered in each policy and compare different options before making a decision. And don't forget to read through the fine print and understand what you are signing up for before buying any policy. Also, look into any additional coverage you might need for any special activities or trips you plan on taking. 
Learn About Local Customs & Laws
One of the most important things to do before moving abroad is to research the local customs and laws in your new country. Knowing what is acceptable behavior and how to dress appropriately can help you avoid any potential cultural misunderstandings. You should also look into any immigration-related laws before making the move, such as work restrictions or residency requirements. And don't forget to read up on the local currency and language so that you are prepared when you arrive. 
Plan Your Living Arrangements
It's important to plan your living arrangements before you move overseas. Do some research into the different neighborhoods and areas, as well as look into rental prices or any other costs associated with each option. You should also make sure to inquire about any utilities or services available in each location, such as water, electricity, internet, etc. And don't forget to bring all relevant documents related to your housing search when you move abroad to make the transition process smoother. 
Start Learning the Local Language
If possible, try to start learning the local language before you travel. This will not only help you communicate better but also show respect for the culture of your new home country. Look up online resources and classes or even download apps to help you learn the basics. You should also try to practice conversing with locals once you arrive, as this will help you pick up on the local dialect quickly. And don't forget to be patient and have fun while learning a new language! 
Connect With Expats & Locals
Before you move abroad, make sure to connect with expats that have already made the move and also research any local groups or communities in your destination city. This can be a great way to potentially meet new friends before your travels and get advice from those who have gone through the same process already. Also look into any clubs or organizations that may offer activities related to your interests. And don't forget to get out and explore your new home city as soon as you arrive! 
Make Travel Arrangements & Pack
Once all the above steps are taken care of, it's time to start making your travel arrangements and packing for the move. Look into different flight options and book tickets in advance if possible. You should also make sure to pack all the essentials and research any restrictions on what items you can bring into your destination country. And don't forget to properly label all your luggage and carry-on bags so that it's easier to identify them at the airport. 
Selling Your Assets
If you're moving abroad for the long-term it's a good idea to sell your assets before you leave. This will help you save money in the long run and also ensure that you don't have any additional financial obligations or responsibilities when you arrive in your new home country. Look at options like Sell Home for Cash or even Craigslist to get the best deals for your belongings. And don't forget to donate any items you won't need in your new home!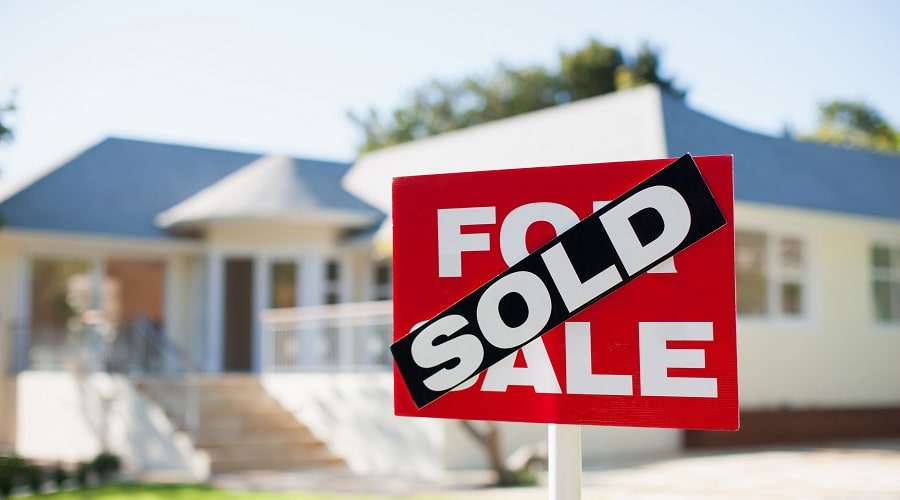 Get Necessary Vaccinations & Medical Checkups
Before you move abroad it's important to make sure that you get any necessary vaccinations and also have a physical checkup. This will help ensure that you are in good health before your travels and also provide much-needed documentation if you need to apply for medical insurance when you arrive. Make sure to bring all relevant documents with you and also look into any healthcare regulations in your destination country. And don't forget to get travel insurance if possible! 
Money Traps to Avoid
It's important to be aware of any potential money traps that you may run into when moving abroad. Things like exchange rates, taxes, and fees can often add up quickly and cause major financial difficulties. Do your research before you leave and make sure that you know what you're getting into in terms of banking requirements and other expenses. And don't forget to keep track of all your documents and receipts as these can help you save money in the long run. 
Back-up Plans
It's important to have a back-up plan in place when you move abroad. This can be as simple as having access to emergency funds or even arranging for temporary housing and other accommodations. Make sure to speak with family and friends before you leave so that they are aware of your plans and also look into any legal assistance options available if necessary. And don't forget to make sure that you have all of your paperwork and documents in order before you head off on your travels! 
Storage and Shipping Options
Make sure to research storage and shipping options for any items you may need to leave behind. Look into different companies that offer these services and compare rates so that you can get the best deal possible. Also look into any customs or regulations in your destination country if you plan on shipping items overseas. And don't forget to properly package and label all of your items before they are shipped! 
Make Copies of Everything
Before you leave, make sure that you have copies of important documents like visas, passports, birth certificates, and any other necessary paperwork. This will be invaluable if anything gets lost or stolen during your travels. And don't forget to make copies of your photographs and any other sentimental items that you may be bringing with you on the trip. 
Stay Connected
Finally, make sure to find ways to stay connected while abroad. Look into different communication options like Skype or Google Voice as well as international calling cards so that you can easily keep in touch with family and friends. And don't forget to set up a mailing list so that you can easily update people on your travels.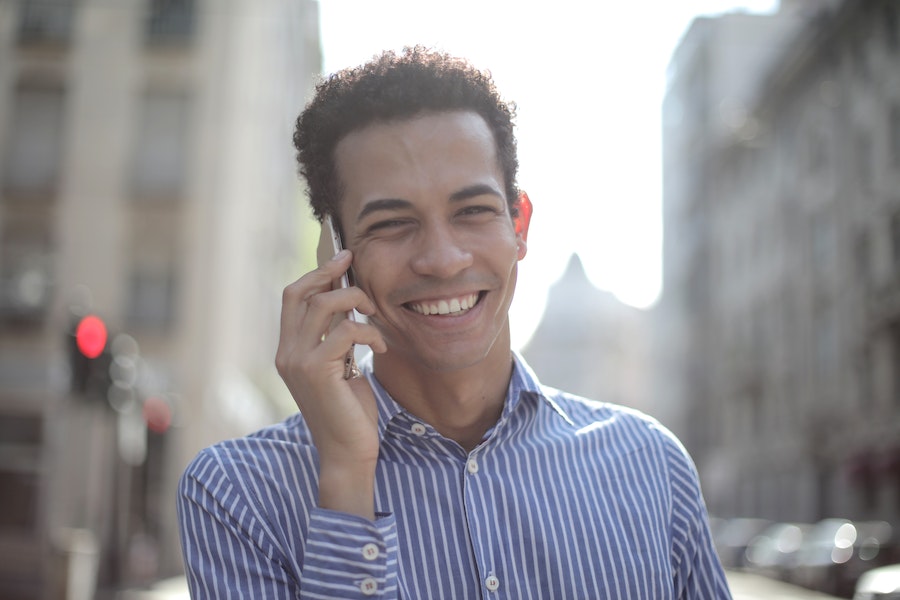 Overall, moving abroad can be an exciting but daunting experience. But with the right preparation and planning, it doesn't have to be stressful or overwhelming. Keep these tips in mind for a smooth transition into your new home!  Also, do your research and make sure that you understand any cultural differences or expectations in your new home country. This will help ensure a successful transition and an enjoyable experience. And don't forget to enjoy and embrace the journey!