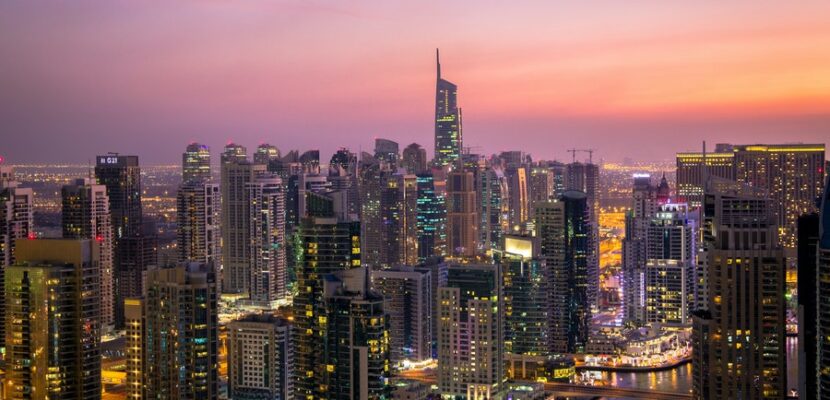 Real Estate
Is Dubai a Good Place to Invest in Property?
Mark Edwards ·
0 Comments ·
April 7, 2022
This city of stunning high-rise buildings, shopping malls and attractions has been completely transformed from the desert fishing village that it once was. It's the fastest growing city in the world claiming a population boom of over 500% in recent decades, meaning it's an exciting place to consider for investors. If you're looking to purchase property, either to live in or to rent out then Dubai is certainly a place to consider. Here are some reasons why. 
Affordable Property
Property prices per square foot are lower than many other cities globally, making Dubai an affordable location to own fantastic real estate. Apartments generally provide stronger rental yields than townhouses and villas due to Dubai's largely transient, low to mid-income population as their budget is geared more towards smaller, affordable homes. A wise starting point would be to go for smaller sized apartments such as studio and one bedroom in affordable communities with established infrastructure, near to transport and essential amenities such as education and healthcare. These are the types of things that lots of people will be looking for- also resale of smaller units is often faster and offers a better value compared to larger sized properties. This is mainly because a major segment of Dubai's expat population can afford to purchase these when the investor wants to release equity. However, it's not to say that you can't do well purchasing villas and larger properties and you can get excellent value for money buying these stunning bigger homes in and around the city- check out these listings to find out more. Spend some time working out exactly the route you plan on taking in regards to the size of the property and the sort of tenants you're hoping to attract. 
Favourable Tax Conditions
Dubai doesn't collect an annual property tax, and levies no income or inheritance tax. This tax-free status has undoubtedly played a key role in attracting foreign investment. The absence of property taxes and stamp duties, that are applicable in other global real estate markets, also paints the city as a highly attractive investment environment. However, there are annual maintenance charges payable to the Dubai Land Department which can materially impact overall returns, so it's well worth being aware of this. This index determines a specific charge per square foot and varies by community, so check this out in detail before you consider investing. 
Quick and Easy
Buying property is often a tedious process, particularly property abroad where there are numerous hoops to jump through. However, the average property transaction in Dubai takes just thirty days to complete, from the date on which the Agreement for Sale was signed. So if you're looking for a quick, easy and painless transaction then Dubai is undoubtedly a great choice. Foreigners are entitled to purchase residential properties that are located in designated leasehold or freehold areas, and the process of buying is relatively straightforward. Foreign property ownership is permitted in areas designated as freehold. Those that don't live in the United Emirates and expatriate residents are able to acquire freehold ownership rights over property without restriction, usufruct rights, or leasehold rights for up to ninety nine years. All you need is simply to hold a valid passport, a resident visa isn't required.