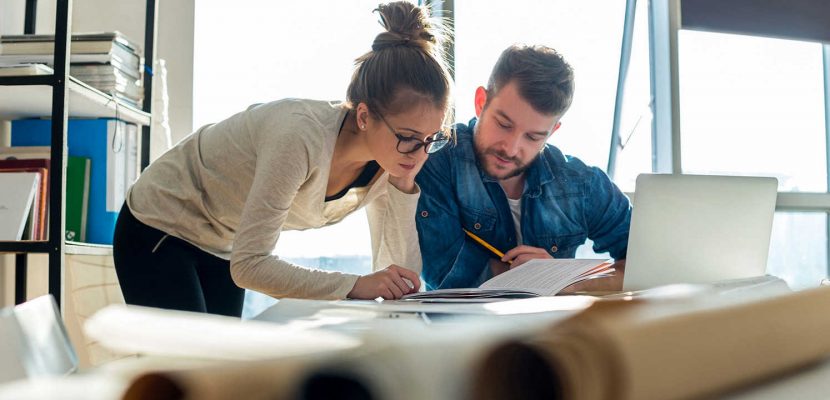 Business, Management
Problems You Might Have To Face As A Business Owner
Mark Edwards ·
0 Comments ·
March 8, 2018
There is nothing quite like getting that idea that you know is going to be a successful business. You have spotted a gap in the market, you have invented something new, you have the passion to make it a success and things differently, and you take that leap to go for it. It is certainly a great experience. However, once it is up and running you suddenly have this machine that you are at the helm of. Something that requires your focus and decision making skills, your ideas and your motivation to keep things going. But, there will always be problems that you may end up facing when it comes to being a business owner. I thought I would share with you some of the common issues you could face. Highlighting perhaps may allow you to be more open-minded about your business and your own business behaviours.
Issues with Employees
Your employees can cause you a lot of business headaches if you are not careful. In theory you are putting your trust in someone else's actions and abilities, and so you can often find yourself in tricky situations with problems that have been caused by your employees. One of the first things to think about would be if your employees have a use of a company vehicle. You will need to obviously perform all the necessary checks on driving licenses and offenses, however, accidents can happen and so it is vitally important for you to consider your options. Obviously this may not be your employees fault, but legal guidance from attorneys like Robinette Legal Group could help you get any compensation or outcome that you as a business deserve. Furthermore, you may have issues with ex employees trying to sabotage your business, and even some of the common issues with things such as lateness or not turning in for work. Of course, it is always a good idea to have rules and regulations in place for your business, and while you do want to be approachable as a business owner you also want to ensure that you don't give off the impression that you are a soft touch.
Cash Flow Problems
Cash flow within any business is always going to be an issue. It is always going to come down to the management of your business and the money that is coming in but is also leaving. Most businesses will offer a situation where you get a thirty day payment window to pay out invoices, but subsequently you may offer that in return which means that you might want to ensure that you manage things and project plans and cash flow more accurately to avoid any issues with the future. Cash projections and results in regards to sales need to also be accurate and not far fetched, this will help you determine the business position you are in terms of the future value. It is always wise to be aware of the short term such as the next week or month, but you may also want to think about the long term projections of six to twelve months to ensure that you do all you can to make sure your business thrives. Cash flow can be managed easily by an accounts department, and in some instances you could even finance your outstanding invoices to replenish you cash flow quicker. However, you could also outsource this side of the business if you would prefer.
No Sales, No Business
I think every entrepreneur will agree that without the sales coming into your business then you really have no business at all. If people don't want your product, require or need it or the service you can deliver, then what is the point to your business? However, the issue may not be with your business services and products and more to do with how you are advertising them. This is when you may want to look into other aspects of the business such as marketing. There area tonne of ways you can get your message heard, but one of the most popular and instantaneous options to consider would be social media. Keeping your profiles on an array of platforms consistent and professional and engaging with your audience and followers is key. Other methods to consider would be a business blog, which can help you in terms of SEO with your business and being present and visible online thought search engines. There are also mor traditional routes to market such as mail shot and having a place of business where people can still shop in store. The latest trend would be to take advantage of your local community. People want to support local and smaller businesses these days so local sponsorship of events could be an excellent advertising tool to conquer.
Client or Customer Dependence
One major issue some smaller businesses can face is client or customer dependence. If your sales have a huge percentage of coming from one source, then losing that client or customer could massively hinder your business performance. While it is fantastic to have such great clients and customers who provide you with such a big chunk of the scale pie, you do need to diversify your earnings and perhaps focus on some of the other routes to market to increase the level of sales in other areas. This means that should anything happen to that big customer, that your business will still thrive and carry on while you look to replace the sudden loss you have received.
Dependence on You
Client dependence is one thing, but if your business has a huge dependence eon you how will you move forward? If you were to get in to some form of accident, or were unable to work for a few days for one reason or another, would your business survive? Or does it need you at the helm giving the orders and making things happen? Learning to step away to ensure that the machine you have created works without you is vital for moving the business forward and ultimately growing it to become more of a success.
I hope that highlighting some of these issues helps you to become more aware of some of the problems your business could face.