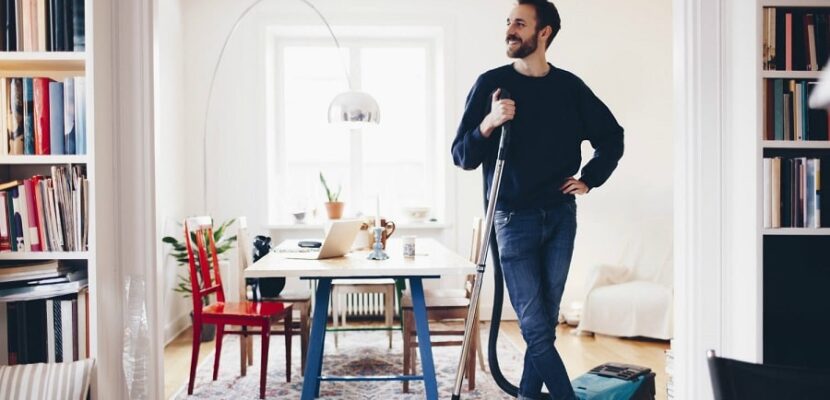 Lifestyle
How to Manage the Pressures of Homeownership
Mark Edwards ·
0 Comments ·
June 28, 2023
There's no easy path to take in life. Everything has its negative sides. And that includes things like homeownership, which is generally viewed pretty positively, but which does with a whole host of pressures that dampen a person's enjoyment of life. While it's normal to deal with the occasional home-related stressor, if it's a recurring issue, then it'll be important to take action. 
Looking to feel more relaxed about everything to do with owning your own home? Then be sure to follow the handy tips that we've outlined below. 
Keep Up With Maintenance Tasks
Your home is, first and foremost, a place for you and your family to enjoy. But it's also an investment. There are a series of maintenance tasks that must be completed throughout the year in order for the property to remain in good condition. While this won't be the most fun activity you can think of, taking the time to complete these tasks will give you peace of mind that some of the key aspects of your property are in full working condition. It'll help you to feel in control.
Handle DIY Jobs Early
Aside from the maintenance tasks, you can also expect small imperfections to pop up from time to time. They're just part of owning a home. While it's easy to overlook those small issues, it's best to take care of them as soon as you can. They won't fix themselves and, over time, they could develop into more serious concerns. You can reduce the stress of these matters by boosting your DIY skills, which will allow you to handle the job yourself, rather than calling an expert. There are some tasks that require a professional hand, but a significant number can be handled by the homeowner — if they have the skills!
Limit the Financial Pressure
By far the biggest stress point for homeowners is the financial aspect. There's no avoiding the fact that homeownership is expensive, and for some demographics, that can lead to stressful situations. For instance, a new Truehold study shows Millennials are the most house-rich, cash-poor generation, which leaves them struggling to pay bills. They may be rich in assets, but that doesn't pay for food in the supermarket. In this situation, it's best to look at alternative options to release equity, such as a sale-leaseback or home equity loan. That way, you'll get to enjoy your property while also having cash to spend. 
Do Your Own Thing
Finally, perhaps one of the best ways to avoid unnecessary stress due to homeownership is to simply do your own thing. Many people cause themselves mental anguish, all because they believe that they should be doing more with their homes. In other words, they try to keep up with the Joneses. While it's a good idea to make improvements to your property from time to time, it's important to only do so for the right reasons. If you're doing it just because of some perceived social pressure, then it'll be time to think twice about your approach.