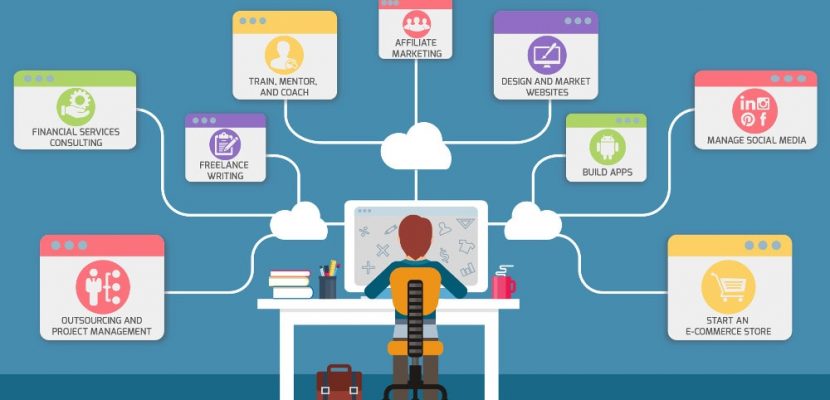 Online Business
Making Your Online Business Seem Legit
Mark Edwards ·
0 Comments ·
April 30, 2018
Building an online business is a great way to make a living on your terms, doing the thing you love, but it isn't – like many people seem to think – the easy option. You need to have just as much financial commitment and work just as hard to build a successful business as you do a bricks and mortar one. Not only that, but many online businesses struggle to convince potential customers that they are as legit as offline businesses, and that is one hurdle that you really need to work hard to overcome if you want to succeed.
In this post, we're going to deal with the problem that can hinder some small online businesses from reaching their full potential. Below, you will find some ideas that you can implement to make your business seem more legit right now…
Ensure You Have a Company Email Address
Using your Gmail, or even worse your Hotmail email address as your busienss contact address is a big no-no if you want to be taken seriously. Real businesses – big businesses we have all heard of like Apple and Comcast – they all have their own dedicated email addresses that include their busienss name and if you want to be taken seriously you should too. It costs cents to have run an email address that is formatted [email protected], so do it and you will reap the rewards!
Use a Virtual Office
A virtual office which gives you a virtual phone system and a mail forwarding address – yourvirtualofficelondon.co.uk  is a good example of such a service- is one of the most cost-effective ways of making your business seem more legit because it enables you to offer a professional phone service that doesn't drop out or have poor sound quality, amongst other things, and it enables you to put a prestigious address on your contact page, letterheads etc. It's simple, affordable and effective, so what are you waiting for?
Get Verified, Get Trust Badges
Not only will getting verified by companies like Norton and VeriSign enable you to display trust badges on your website that reassure your customers that you are legitimate and safe to use, but they will actually help you to keep your customers safe in practice too and this will only serve to enhance your image. Sure, it might cost you a little capital upfront to ensure that your website is worthy of a trust badge, but it should pay off in more sales in the future.
Take Photos of Your Team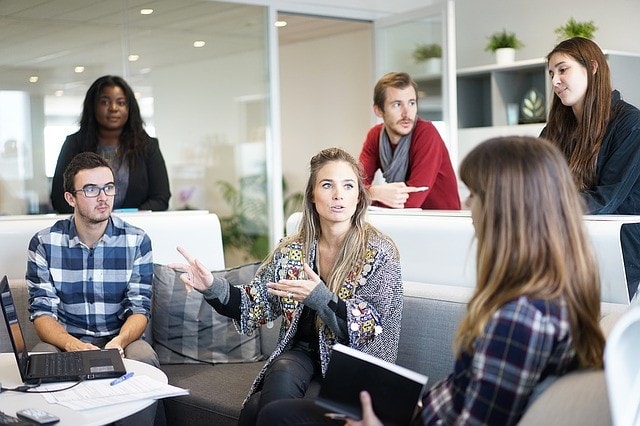 Putting genuine photos – not stock photos – of your real image and the real images of your team is a great way to gain trust and build legitimacy because scammers are hardly likely to do that are they? Just make sure that you hire a professional photographer to take the snaps so that your website looks as professional as it is possible to look for even better results.
Pay for a Professional Web Design
Professional web design – https://onedesigncompany.com/ is good-  is a really good way to elevate your website to the next level and ensure that it looks just as good as the websites of larger corporations. If your website looks on par with trusted operations, then consumers are going to trust yours a whole lot more as a result. Amateur websites might be cheaper, but this is one instance where paying more is the cost-effective thing to do going forward.
Install Live Chat Software
Customers tend to trust bricks and mortar companies more because they know that they can always find a real person to talk to, whereas when they're buying online it can be a lot more complicated. That's where live chat software comes in; it enables customers to instantly talk to a professional employee who can help them with their queries and solve their problems on the spot.
Collect Testimonials
Consumer testimonials are a great way to build trust in your brand because people who are buying online almost always want to see reviews of the products and services they buy and the companies who they purchase stuff from. Just make sure that your testimonials are genuine – it's much easier than you might think for the average person to spot a bogus review and it will make you less trustworthy, not more.
Make Videos
Posting videos that show your products in action, as well as videos introducing yourself and your company,  will give the average customer more confidence to make a purchase from you and it's never been cheaper or easier to do.
Implement as many of these ideas as you can and you should notice an increase in people willing to buy from your business in no time at all.