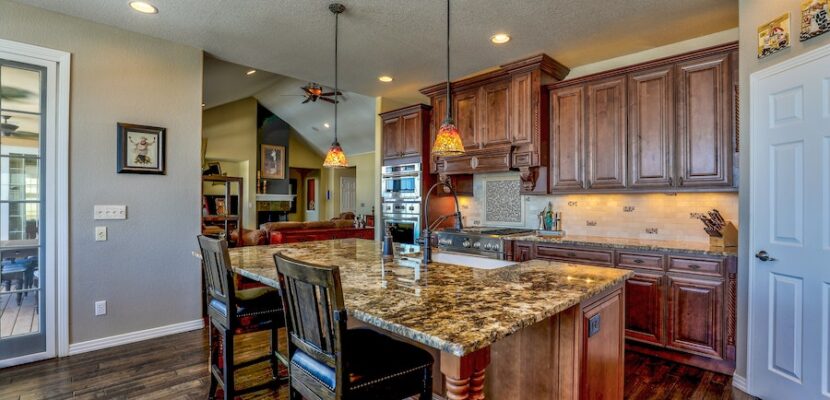 Lifestyle
Does Your Kitchen Look Dated?
Mark Edwards ·
0 Comments ·
August 12, 2022
There are some kitchen trends that are timeless. And there are others that become popular and then quickly go out of fashion. If you have an older home, it's possible that a previous owner may have made some decor choices that are no longer trendy. These dated decor choices could have a serious negative impact on the appeal and value of your home. But just what are these dated decor trends? And how can you make your kitchen look modern? This post explains.
Countertops
Start by considering your countertops. Wear and tear can easily make your countertops look and feel old. Cheaper synthetic countertops can often age poorly and could make your kitchen look old fashioned. Tile countertops, which were popular in the 80s, are particularly unappealing nowadays due to being high maintenance (these countertops often look horrible once the grouting starts to get dirty).
Large countertop blocks made of natural materials are your best choice when it comes to countertops. The likes of wooden countertops and natural stone countertops will stand the test of time. 
Cabinets
Dark wood cabinets are most likely to make a kitchen look dated. This is particularly the case with distressed wooden cabinets that stretch to the ceiling. 
Lighter wood tones and lighter colors are in now. You should consider whether it's worth replacing your cabinets with light wood options or simply painting over them with a light neutral color such as white or eggshell.
Flooring
The most dated style of flooring that you can have in your kitchen is linoleum. This material is very prone to scratches and tears and ages horribly. Very few homes contain original lino nowadays – it went out of style in the 1960s. That said, some homes still have low quality vinyl made to imitate lino. This can look just as bad in a kitchen. It;s worth noting that carpets in a kitchen are also a big no-no.
The most timeless kitchen flooring choices are hardwood and natural stone tiles. Laminate is a popular choice nowadays but typically lasts 10 to 15 years before it starts looking worn. Luxury vinyl can be another good choice and is typically much more appealing than low quality lino-looking vinyl.
Ceiling
Certain ceiling trends can also make a room look dated. Be wary of kitchen large light fixtures that are worn and rusted. Popcorn ceilings can also make a room look very dated.
Take the time to modernize any lighting in your kitchen. Popcorn ceiling removal could also be worth investing in. A smooth ceiling is a much better option.
Appliances
Have you got any visibly old appliances in your kitchen? On top of not being very energy-efficient, these appliances could bring down the appearance of your kitchen. This could be particularly the case if appliances are visibly worn or damaged.
Consider replacing any appliances over 15 years old with newer models. Putting newer appliances in your kitchen will immediately make it look fresher and more modern.