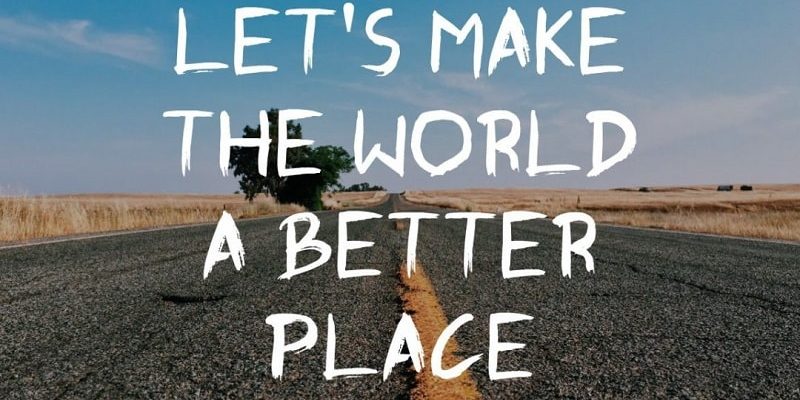 Lifestyle
Found Your Own Worth? Consider Bringing It out in Others
Mark Edwards ·
0 Comments ·
July 19, 2018
Worth, not weight. That title emphasizes that no matter your shape or size, you always, always, always have something positive to contribute. This mindset should never leave you. If you're wheelchair bound, are mitigating a difficult life situation, or are simply fed up with the state of your surroundings in recent years – you still have something amazing to contribute to the world. To think any different is simply incorrect.
If you follow this line of thought, you will begin to act as if it's true. It is true, but sometimes it could take a little time before you fully embody that idea, especially if you've been suffering from a period of self-neglect for a time. When you have managed to see some benefits from your renewed life direction, the natural inclination is to pass that on to others. This can be one of the best things to do with your time. Consider the following to make it a reality.
Bringing your own need to improve matters, your motivational ability to communicate, and your deft handling of complex and nuanced situations, you may find some real benefit in making a career from your newly acquired skills.
Not only might you find your personal development sustained by your excellent attitude, but it might be that you understanding of your own difficulties and pain can help other people and families, helping you stay strong in the presence of tragedy, and potentially acting as an incredible light for someone who truly needs it. It might be that you decide to work in the medical field, or complete a master of social work online qualification, helping you perhaps rectify some deep rooted issues in families time and time again.
Remember that simply because you've overcome your own demons, your solution or mindset might not be easily applicable to someone else. However, the motivation to care and consider is the most important thing here, so with care and a deft touch you could really do some good.
Simply deciding to lend a helping hand can also a better way of spreading positivity and acting upon your gratitude for a new way of seeing things. It might be that you volunteer for a position in a charity workshop, or you conduct art therapy lessons for women who have survived domestic abuse. Your helping hand could potentially rectify many personal issues, and potentially help someone out of the depths when they need it most. Of course, you needn't have such lofty goals to help, and sometimes it's better off that you do not aim for this. With the willingness to apply a humble hand to the situations around you, you are sure to improve the world a little more in the direction of good.
No matter who you are, what you do or where you live, you can be sure there is a worthwhile cause that you may join. Consider that doing so might not improve the lives of others, but also yours, as purpose filled achievement that helps people can be one of the most satisfying activities you ever involve yourself with. Good luck!