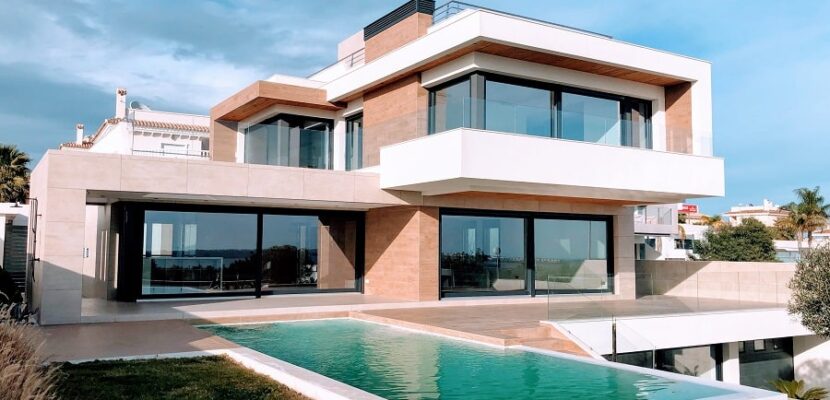 Real Estate
7 Factors to Look at When Buying Property
Mark Edwards ·
0 Comments ·
August 28, 2023
Before you embark on a journey to find your new home, it pays to sit down and think about your non-negotiables when it comes to buying a new home and what you absolutely do not want.
Buying a home is likely the biggest purchase you will make in your life, so spending a little extra time to ensure you know what you want and don't want and what does and doesn't work for your lifestyle can help you to make a better decision. A house purchase shouldn't be made solely on how it makes you feel; although this should be part of the overall decision, it needs to be carefully considered based on a range of factors, some of which will be covered below.
Location
Location, location, location. You can change literally anything and everything about the property itself, but you cannot change its location. You need to be confident that the location works for you. Is it local to schools if you have or you are planning a family in the near future? Is your work location, family, friends, and amenities within easy reach? Or do you require a home outside the hustle and bustle in a more serene area that allows you to get closer to nature? Whatever you need in a location, you must be confident it works for you.
Make a list of your location needs, good transport links, access to local parks, shipping areas, medical care, etc., to help you pinpoint the ideal location.
The Neighborhood
Once you have narrowed down your location, you need to research the neighbourhoods in this area. Take the time to visit the community you are potentially buying in at different times to get a feel for how busy it is, the traffic in the area, and the type of activities going on. You can also check out the other properties in the area too. Do people take pride in their homes? Are yards kept tidy and clean? Is there a high population of kids, couples or seniors, for example, and what is parking like? The more frequently you visit the neighbourhood, the better an idea of what you can expect when you move if you decide it's right for you.
Square Footage
Not all homes are made equal; we know this, but don't forget to consider the square footage of the house to be able to tell how easy it will be for you to put your belongings into and grow into the space. Be aware of the size of the home you need to live within your price range. How big is your current home, what type of layout is it, and do you need something similar or a completely different design? Avoid being wowed by flashy add-ons taking up space, such as a home gym or garage, if it's space you would need or use.
The Kitchen
The kitchen is the heart of the home for many people, and as such, you need to pay attention to the kitchen's size, layout and style and how it flows within the home. You need to consider how far your budget will stretch if the kitchen needs renovation work to make it work for you. Kitchen renovations can be costly and time-consuming if it isn't to a standard you can live with. Some kitchens might already be renovated to a good standard, meaning you need only to use your own appliances to make them perfect; there might be extensive work to help modernise or expand them.
Storage
One thing that can be overlooked when house hunting is the amount of storage or storage possibilities within a home. You need somewhere to store your belongings, and while you can add in units and closets to help you organise your home, look at rooms for storage, basement and loft space, as well as cloakrooms, mud rooms and utility rooms. Whether you need to store seasonal items, kids' toys, work documents, crafts and so on, you need to consider the amount of storage within the home when determining if the house is right for you.
Natural Lighting
When viewing properties, look closely at the windows and see how much light enters the house during the day. Homes that are flooded with natural light can help you feel happier at home and give the illusion of space in smaller rooms. Look at the position of the house in relation to other homes in the area. Are your neighbours' properties blocking your light? Do you look directly into their homes when looking out of the window? This is especially important in rooms you will spend a lot of time in.
Note where artificial lighting sources are in the room and how the room is lit on darker days. If possible, try to arrange viewings at different times of the day if you have more than one viewing so you can experience it in a different light for a more realistic experience.
Small Details
The small details can often make or break the presentation of a home. Does the hardware look updated and well cared for? Are trims in good condition and clean, are doors fitted correctly on cupboards and do the light switches work appropriately and complement the room?
Pay attention to these details as these can add up cost-wise if you need to replace them once you have moved in, and poorly kept details such as these can often be an indicator of the condition of the home; if these have been neglected, chances are more significant problems are lurking elsewhere that haven't been corrected.
When purchasing a new home, there is often a desire to look for a house that gives you "that feeling," but using this to buy a property can lead you to overlook some crucial aspects of the process, such as the ones mentioned above. Think carefully and logically about what you need and what the house offers to ensure you aren't facing buyers' regret 6, 12 or even just one-month post-purchase.