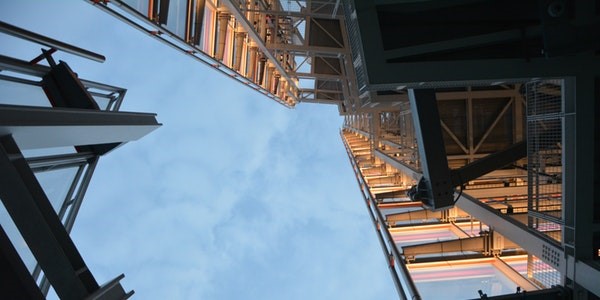 Real Estate
The Right Coatings Can Prevent Construction Failures
Mark Edwards ·
0 Comments ·
November 14, 2018
There are many mistakes that could cause a construction project like a building or a bridge to fail — it could have been made with low-quality materials, it could have been poorly designed, or it could have encountered an unpredictable disaster. All of these possible causes point to a lack of foresight during the planning and building process. It's best to anticipate a problem ahead of time so that the project doesn't result in embarrassing, expensive and potentially dangerous problems.
One of the reasons why bridges collapse is that there was inadequate maintenance and upkeep performed, allowing materials to develop rust over time from precipitation and worn down by extreme temperatures. Routine inspections can catch problem areas like corroded pins, cracked coatings and other signs of damage. These spots can be repaired or reinforced to extend the structure's lifespan and continue its intended use without worry. It's also wise to invest in solutions like coating chemicals that can increase a design's endurance against natural forces.
These innovative solutions can be found in the diverse portfolio of the company CCC Chemicals, which has been supplying the construction, paint and coatings industries with cutting-edge products for decades. They are one of the top Canadian chemical companies and they are the tenth largest distributor in all of North America. When it comes to markets in paint and coatings, they have a long list of biocides, resins, solvents, waxes, rheology modifiers, plasticizers and more. One example of the incredible solutions that you can get from the industry leading chemical company is the performance material CoatOSil DRI Waterborne Silicone, which would improve the endurance and longevity of multiple projects. The product comes from the distributor's partner Momentive Performance Materials, a global silicone and silicone derivative business. Their items cater to a collection of different industries, including those of building and construction.
The emulsion CoatOSil DRI Waterborne Silicone is ideal for improving exterior and roof coatings because of its ability to reduce water uptake, limiting the impact of outside moisture or precipitation on its performance. Rain and snow can speed up the process of wear and tear on a structure, so a coating that can withstand their presence means that the overall upkeep will be less strenuous. Another benefit of this chemical solution is that it adds increased resistance to the sun's rays, preventing UV degradation of the structure and reducing the risks of concerning cracks and discolouring on the surface. The silicone emulsion has a number of other significant benefits when applied to latex systems, PVC paints or high PVC (matte) paints, like:
Increases thermal resistance
Increases flexibility in coating formulations
Decreases colour fading
Improves gloss retention
The weather can quickly erode the durability and lifespan of a structure's components, especially when it comes to the powers of moisture, ultraviolet rays and extremely high or low temperatures. Builders and designers can practice better safety and prevent potential failures by using innovative coating formulations that can withstand the tests of Mother Nature and time.