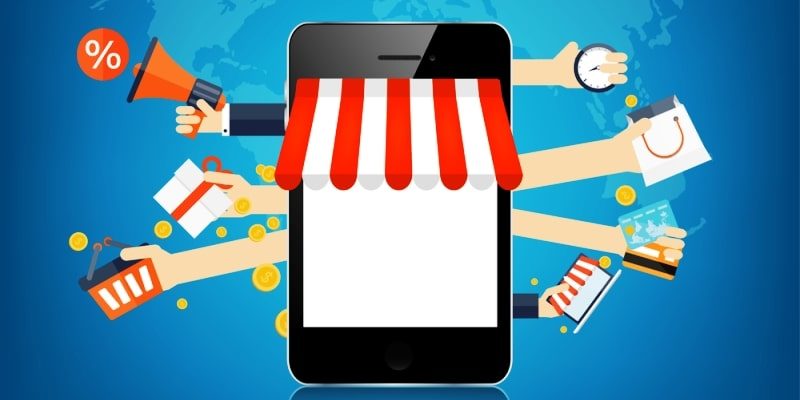 Marketing, Online Business
4 Easy Ways to Build Hype for an Online Business Launch
Mark Edwards ·
0 Comments ·
October 18, 2018
For your online business launch to be a success from the start you need to make sure that people are waiting for it. As a small business, you can't really use Apple tactics for building anticipation over the launch of a new product to hit record sales on the first day. However, you can afford some emails, influencers, and local press to get a head start in the fight for customers' hearts.
4 Easy and Affordable Tactics to Build Hype for a New Online Business
#1: Find the Right Influencers
As you can't afford to make a deal with many online influencers, you need to choose the ones that will be most helpful. And using influencers in your brand building campaign is an absolute must because the ROI of this online marketing tool is 11 times higher than any other (Social Media Today).
The best way to find influencers is very simple, you just need to use Google search to look for important social figures in your niche. The harder part is to choose the ones that will work best with your brand. For this you'll need to cross-reference their followers with your targeted audience. If these are the people you want to be your future customers, you've hit jackpot.
However, before you reach out, you need to investigate the influencers further. You need to make sure that they have authority within their niche (number of followers, publications on authoritative platforms, mentions in popular publications). You also need to make sure that their principles and morals are aligned with your brand's mission. Leave this for last as you will need to contact the people directly to discuss such details.
#2: Launch an Email Marketing Campaign
Social media are popular, but emails remain one of the main communication tools in the world today. With the number of active email accounts predicted to reach 5.5 million by 2019 (Statista), a small business can't afford to miss the opportunity presented by email marketing.
However, it's essential that you use a smart tactic when building hype this way. First of all, forget about buying an email list. HubSpot explains in detail that this is a very bad idea because you'll be seen as annoying and violating the GDPR.
Instead you should start building your own email list right away. To do this you should launch a giveaway of some digital products. Be sure to include preorder forms for your soon-to-launch products as well. Running a contest through social media that requires an email subscription is a good trick as well. Again, you can build hype for the upcoming launch by including first-day discounts in the prizes.
You should start doing all this at least a few months before the 'big day' so you can build up an email list. From then on, create top-quality content for your emails and include social media buttons to encourage sharing. To automate and manage your campaign most effectively, you can use specialized email marketing software. This solution can help you create effective messages with the help of templates. It will also allow you to monitor how the campaign progresses so you can make adjustments and boost it on the go.
#3: Get Mentioned in the Local Media
Local news portals are a great place to get a mention that will get your brand noticed before the launch (and after, so stay in touch). You should send out press releases to all most popular news websites and local newspapers if you are able.
When writing those press releases, you need to do your best to build suspense. Focus on giving up snippets of information that will draw attention. But leave enough out to make people want to subscribe and start following your brand.
It will be best to design a campaign that reveals your business step-by-step, with each of them connected to build up the suspense. You can also use free PR tools like HARO to get attention from the media.
#4: Offer Freebies
Everyone loves a freebie, so a giveaway is a great way to build hype for your business. Note that you need to not only offer free samples on your website. Be proactive and send them out to influencers, media offices, and authoritative figures from your targeted audience.
You can launch a 'shipping only' for the first order offer to everyone who shares news about your business or offers reviews. The point is to reach as many people as you can. But be careful to calculate how many freebies you can actually afford.
Building Hype for a New Business Launch: Final Thoughts
Suspense is the effect you should be going for when spreading the word about your business launch. It's not enough to make people aware that you are opening. The point is to make them wait for it and want to share the news with their friends. This means that your marketing campaign must launch long before the actual business.