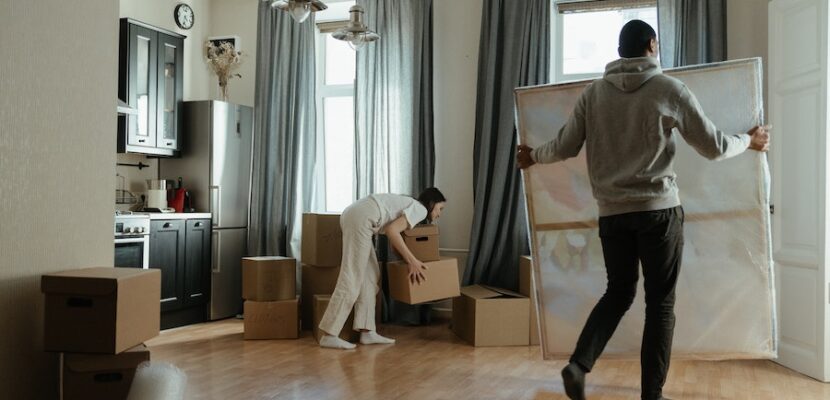 Personal Finance
How to Adjust Your Budget Sheet After Moving Into a New Home
Mark Edwards ·
0 Comments ·
January 19, 2023
Buying a home of your own is the dream. It's one of the biggest things we all look forward to in life, and knowing you've got your very own roof over your head is an amazing privilege. But even with all the joy you're feeling right now, you've got a few expensive months ahead of you! So now's the time to draw up a new budget; a plan that'll help you to gain control over your finances in the short term, and set you up well for the long term. Check out our tips below to get started with this new approach to your spreadsheet. 
Assess the 'Damage'
So, how much have you spent thus far on your new home? How much was the deposit, and how much will the monthly mortgage repayments be? These expenses are the 'damage' we're talking about here. As long as you know them inside and out, you'll be able to work around them without much fuss. 
Of course, your deposit probably came out of a specially saved pot, but maybe you had to top it up from your main account? Make sure you note this down, and try to put back the money you spent bit by bit. Getting your financial health back to a 'normal' state is a key action here, and you can plan from there. 
Look To Your Savings
Speaking of savings, now's also a good time to think about filling up your savings account once again. Above all else you'll need an emergency fund to live with, to ensure there's always a bit of money there in case of a hospital trip or a home disaster (such as a flood or fire). 
And emergency funds aren't all that hard to drum up. You just need to put away enough to cover around 6 months of your usual expenses; this tends to be more than enough time to square away damage and start bringing in your income again. 
Think About the Long Term Future
You're settling into your new home very well, and life is looking pretty great right now! However, it's best to spare a thought for the long term future right now. A.k.a., what happens to the house, the family, your possessions, etc., if something happens to you? You've got time now to think about it, so don't let yourself put it off. 
Of course, policies like life insurance can cover most of your bases; Shawn Meaike would highly recommend leaving behind enough to cover any potential troubles. But that's hard to do when you've got a new house to pay for! As such, it's always worth thinking about investments, insurance, and high yield savings accounts, and be sure to do plenty of research. 
A budget sheet needs to change as your own life does. Never is that more true than when you become a homeowner. Look at what you've spent and look at what you might need to spend, then plan accordingly.