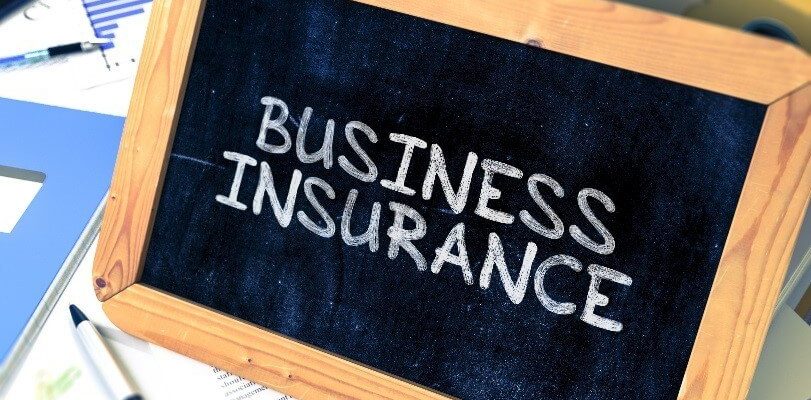 Insurance
6 Types of Small Business Insurance That Help Protect You From Failure
Mark Edwards ·
0 Comments ·
February 15, 2018
Did you know that small businesses have been providing 66% of all net new jobs and 55% of total jobs since the 1970s? Yet, nearly 50% of these businesses don't survive their first 5 years. From what I've seen in all my time working with small businesses, wisely chosen insurance can make a huge difference in determining your chances of continued existence. Unlike marketing, choosing your office, etc. a good insurance package won't help you succeed or bring in a lot of new clients. However, it certainly can help you avoid many problems and a potential failure.
There's a multitude of business insurance options available to you today, and not all of them equally good. This post is dedicated to helping you make smart choices when allocating your insurance budget.
6 Small Business Insurance Policies You Really Need
1. Property Insurance
Property is the most important asset of your business, regardless of whether you own or rent it. This kind of policy covers not the space itself, but the stuff within it. This includes your equipment, furniture, signage, inventory, etc.
I advise going over the insurance terms with extreme care and professional help if needed. In fact, if it's your first time dealing with property insurance, consulting an expert (not one interested in selling you their own policy) will be best. These policies are notorious for their loopholes.
You'll also need to consider very carefully what exactly you want to insure as the coverage will determine your premiums. There are policies that protect the building itself along with its contents. You also should look for an insurance that will cover 'business interruption' and not only the physical damage to your property. This policy is a bit different, but it usually goes hand in hand with property insurance.
Note that properly insurance is available for home-based businesses as well. It can help you cover the gaps in your homeowner's coverage.
2. Worker's Compensation
Of all small business insurance types, worker's compensation is mandatory for everyone, except Texas entrepreneurs. This policy will cover your workers in case they are injured on the job.
In case you are legally exempt from the obligation to get this policy, I advise buying it anyway. This does not only show that you are a caring boss, but protects you and your employees from some serious trouble in case of any accident.
If worker's compensation insurance is mandatory for you, be sure to check its legal terms as every state has a specific minimum coverage.
3. Professional Liability Insurance
If your business offers services of any kind, you need to have a professional liability insurance. These policies are often called 'malpractice' insurance and they protect you in case of any human error or negligence. For example, if you run a consulting firm and the advice your employee gives turns out to be real bad. That's when this coverage will kick in and help smooth out the resulting problems.
The terms of professional liability insurance can be very 'murky', so you should consult an expert. You also need to buy this policy only from a reliable provider as claiming your money might turn into a challenge with shady companies.
As there's no clear definition of what a 'professional' is, these policies are very different. Therefore, you should research and compare all available options to pick the best one.
4. Cyber Insurance
This small business insurance type is often ignored, especially by brick-and-mortar companies that don't work online much. I believe that this is a huge mistake and a disaster in the making.
Today, a hacker attack occurs every 39 seconds. The amount of money lost to cybercrime is measured in billions and it grows every year.
As the world gets progressively more digital, you can't afford to neglect your cyber-safety. Cyber insurance offers some relief in case your cybersecurity measures fail. Antimalware software doesn't offer a 100% guarantee of protection, so don't put your complete trust in it.
5. Product Liability Insurance
Similar to a professional liability insurance, product liability is needed to cover you in case your business manufactures any kind of products. It's a necessary protection that can save you from huge losses over a small mistake.
I advise mentioning this kind of insurance in your marketing campaign. This will get you some points from customers, who want to be perfectly sure their interests are protected in any situation.
You'll need to research the available policies and negotiate with the insurance provider. This will enable you to tailor the policy to your exact product and business needs.
6. Commercial Vehicle Insurance
You must have your personal car insured, right? Well, your business vehicles need the same kind of protection. If it's one and the same car, consult an insurance expert to find out how you can best protect it.
From personal experience I know that many business owners choose to forego this specific policy and get a general liability instead. However, the terms of general liability coverage might be very unfriendly. Therefore, it's usually best to get a few individual policies to cover the most 'sensitive' areas of your business.
What's the Size of Your Small Business Insurance Budget?
As a small business, you aren't likely to afford much in terms of insurance, so you need to choose very carefully. Financial experts advise planning 20-30% of your gross sales to pay for insurance. Now, consider your current (or planned if you've yet to launch your business) sales and think if you can make it.
I'd like to point out that high-risk businesses, such as construction, repair shops, etc. need a more comprehensive coverage. In these cases in particular skimping on insurance can result in a failure of the entire company. Just think of how much you'll have to pay out of pocket if one of your workers gets injured while working. Check out current medical costs and that'll be incentive enough to get the finest policy you can find.
However, if your budget is very limited, you'll need to prioritize the coverage you can realistically get. Start with protecting your workers and liability. Then, move on to covering your property.
I also suggest keeping insurance in mind at all times and plan your next quarter's budget in a way that will afford to invest more into it.