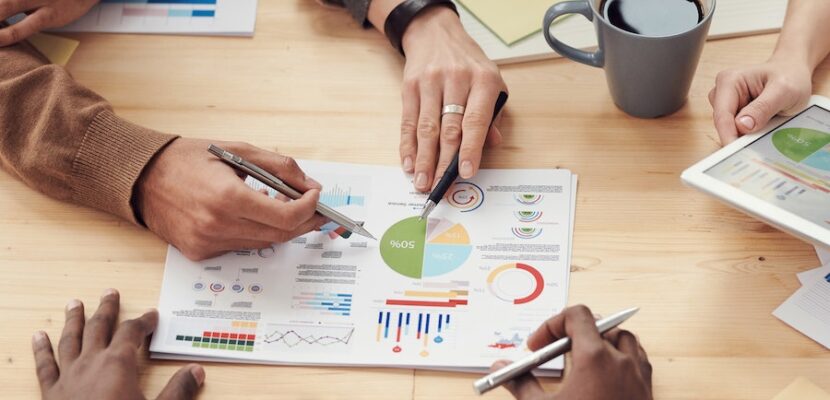 Business
5 Tips to Grow Your Business Locally
Mark Edwards ·
0 Comments ·
April 15, 2023
If you run a local business, there's a decent chance you'll want it to grow as much as possible. That'll be the case whether you just opened up or if you've been running it for a while. To do this, you'll need to know how to grow your business locally. For brick-and-mortar companies, this is essential.
It's far from the easiest thing to figure out, though. If you're wondering where you should start with this, it's worth diving into a few tips that are sure to help. Five of these are recommended because of how much of an impact they'll have. While they'll still take time and effort to take hold, they'll be more than worth it.
How to Grow Your Business Locally: 5 Top Tips
1. Partner With Local Influencers
When most entrepreneurs think of influencers, they think of people with hundreds of thousands of online followers. That isn't always the case. Local influencers usually have much fewer followers than this, but they can still be trusted by the people who follow them. They can be a great way to engage your target audience.
By partnering with them, you'll not only boost your brand awareness, but can even increase your sales. You'll see this increase in the short- and long-term. You'll see much more engagement with your target market, making it more than worth the investment. If someone in your local community has a decent online following, they could be worth partnering with.
2. Use Local SEO
Search engine optimization (SEO) is the main way you'll rank well in search engines and gain online visibility. When you're trying to target local audiences, local SEO is much-better recommended. It lets you target people in your local community and rank well for the areas you serve.
Instead of trying to rank well for "plumbers," for example, consider targeting "plumbers in (your city)." People searching for this will be much more likely to find your business that way, letting you generate more visibility and sales in the long-term.
3. Add Logos to Your Vehicles
If you have company vehicles, then you'll have more opportunities to grow your business better than you'd think. These don't just act as a way for you and your employees to get to and from locations. They can also be a marketing opportunity if you use them right.
By adding logos to your vehicles, you can increase your brand awareness when you're driving around. If you're already using your vehicle a lot, this is a great way of advertising your company without needing to put too much effort into it.
All you'll need to do is add the logos and contact information to the outside of the cars, and you're good to go.
4. Run Competitions
Competitions can always be a great way to grow a business. They get current customers to interact with you more while providing a great opportunity to engage with new customers. It'll improve your social media marketing, boost your brand awareness, and even increase your revenues.
While it usually means giving something away for free, the benefits will be more than worth the investment. By running competitions regularly, you'll see a sustained impact on your business. It encourages customers to keep buying from and interacting with your company, letting you expand, so there's no reason not to take advantage of it.
5. Join Local Groups
One of the more important tips to grow your business locally is to connect with the community. It lets you interact with potential customers and suppliers while promoting your company. Joining local groups is a great way of doing this, as it can give you a competitive edge against larger companies.
Make sure these are appropriate for your business to join. Professional organizations related to your industry, local startup groups, and similar options can all be great for this. Not only can you take part in meetings with these, but also engage in local events where you can generate new business. It'll be more than worth the effort.
How to Grow Your Business Locally: Wrapping Up
Figuring out how to grow your business locally can be complicated and confusing, especially with a new company. It could be much simpler than you might've thought, though. All you'd need are the right tips and a bit of time and effort.
Joining local groups, adding logos to your vehicles, partnering with local influencers, and similar business tips will all help with this. In time, you'll start seeing more customers coming in, and your business will grow more than you'd think.