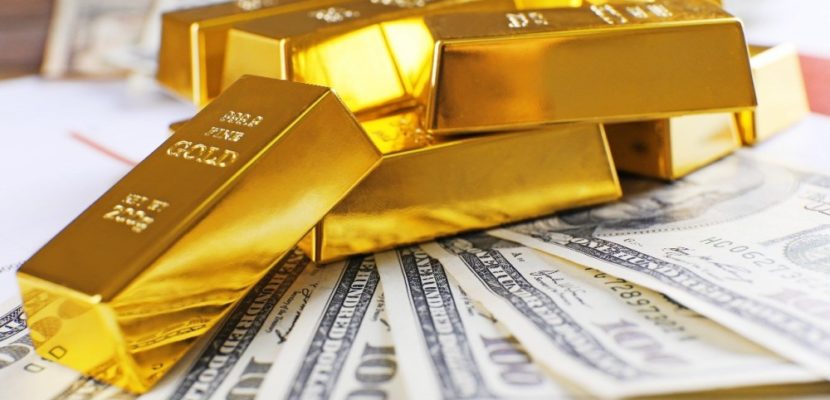 Investing, Retirement
Investing in Gold for Your Retirement Plan
Mark Edwards ·
0 Comments ·
August 7, 2019
Having an Individual Retirement Account (IRA) is an increasingly popular means of making tax-efficient savings for retirement in the United States of America. There are a broad variety of types, provided by financial institutions often for the purpose of securing a retirement income by maximizing the retention of assets and of their value.
One of the forms an IRA will often taken is of one of four precious metals – platinum, gold, silver and palladium – which in order to remain permissible must be held in the form either or coin or of bars. The metals are held in custody on behalf of the IRA holder, rather than paper assets as is the case with other IRA types.
Gold Moves in the Opposite Direction to Paper Assets
Investopedia is as always a useful resource when deciding whether investing in a precious metals IRA is the best option for you to pursue. Gold in particular is popular as an investment asset as its price tends to move in the opposite direction to paper, thereby providing the investor with cover in the event of an unwelcome turn.
Thus investing in gold and silver is seen as a diversifying investment offering security in a sometimes volatile market, and a hedge against the erratic and unpredictable behavior of the US dollar or against inflation.
Specific Requirements of the Individual Retirement Account
The benefits of having an IRA are defined by legislation but needless to say there are important caveats which have been introduced into the equation in order to prevent abuse. For instance it may be funded only with cash or cash equivalents (including precious metals), and attempting to transfer any other type of asset into an IRA would lead the fund to be disqualified from receiving any tax benefits.
Furthermore there are thresholds for investment, and these again are determined under legislation and need to be strictly adhered to. Unearned taxable income and any tax-exempt income may not be included.
All That Glitters Is Called Gold
Strictly speaking the term "Gold IRA" refers to a retirement account which is specifically funded in gold. However because gold is by some margin the most popular precious metal to be invested in this manner it is often used more generically to refer to any IRA held in any of the four permitted valuable metals, or indeed in any combination of them.
To comply with the demands of the Inland Revenue Service (IRS) gold IRAs, as with any other, must be left in the possession of a trustee or other custodian. This would usually be a bank, a credit union, a loan association or some other entity recognized for the purpose of by the IRS. In some circumstances a self-storage IRA, which gives owners the option to exercise a greater degree of personal control over their investments thus creating a potential to reduce or eliminate administration fees, is permitted.
Pursued correctly and within the defined framework, the gold IRA is a useful option for investors seeking to diversify their portfolios and protect themselves against risk created by market fluctuations.